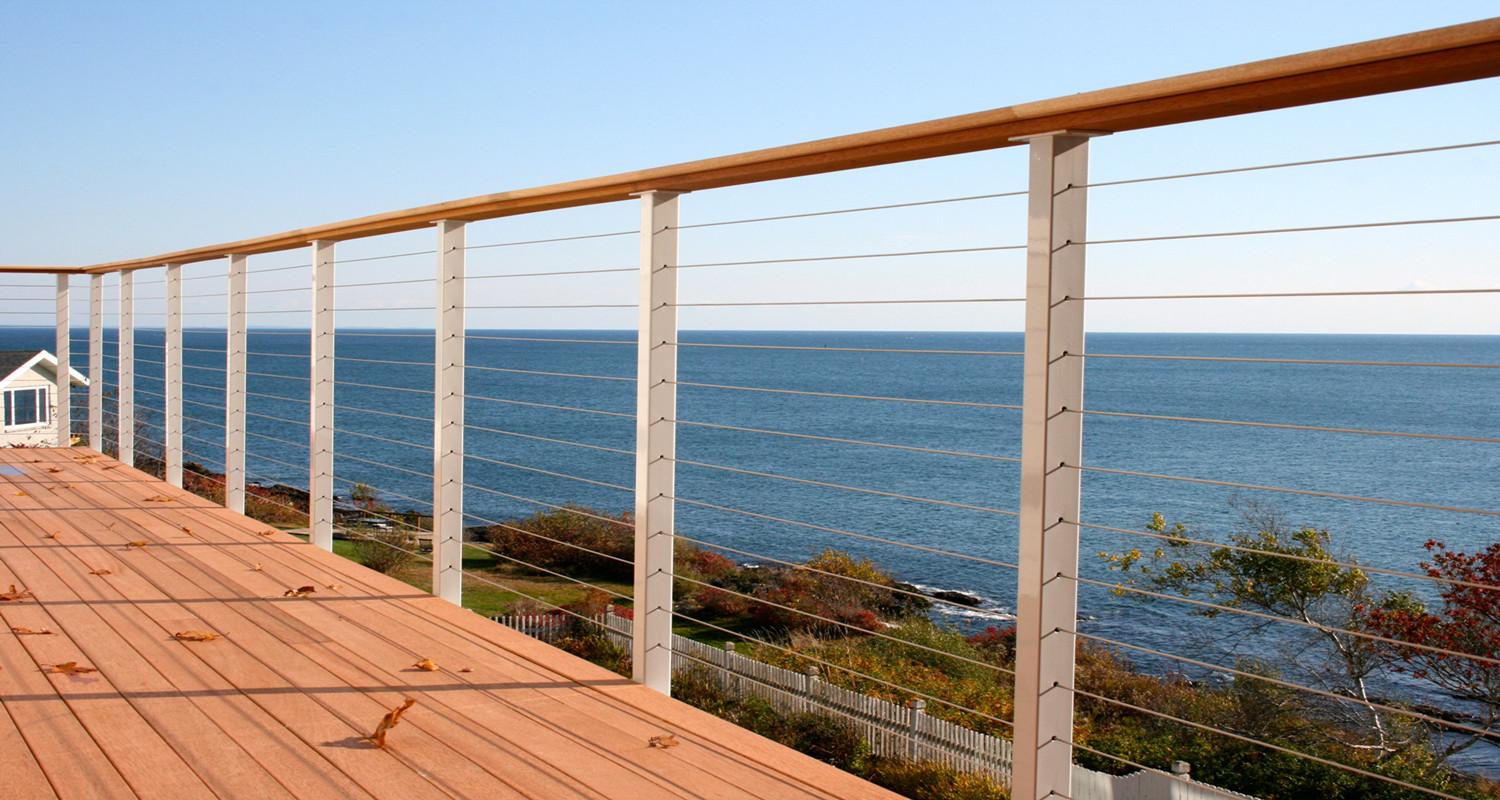 Cable railing is an emerging form of decoration and security design. By replacing the traditional guardrail with wire rope, both safety and aesthetics can be achieved. Because of its low cost, maintenance maintain, and beautiful appearance, it is well received by users and project construction. With cable railing, you can achieve an almost unobstructed view because it is much thinner than a traditional handrail.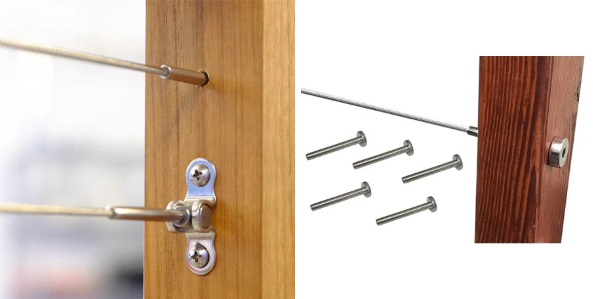 Cable Type for Cable Railings
There are many type cable size for application. However, different designs require different cable sizes. For residential applications, the typical diameter is 1/8", 3/16", and for commercial applications, the typical diameter is 3/16" and 1/4". Cables and strands are available in galvanized carbon steel, SS304 stainless steel or highly corrosion-resistant SS316 stainless steel (most suitable for coastal areas). The most common cable construction is a 1x19 type of construction strand, that is, 19 cables are twisted into one bundle. For example, 7x7 will be 7 cable bundles, of which 7 cables are twisted.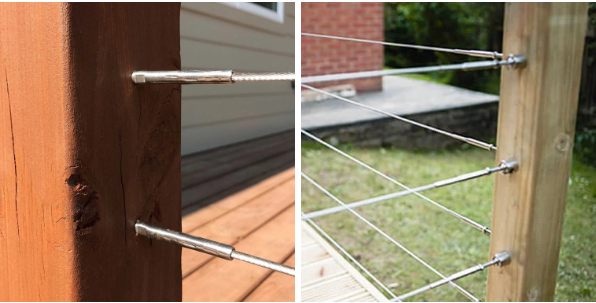 Why choose marine grade 316 cable?
Compared with galvanized cable, stainless steel marine grade 316 cable is more sought after by customers. Because of its bright surface, high corrosion resistance. Which is more suitable for the decoration of family homes and can be better combined with modern aesthetics. Column spacing: The middle column is a column that provides mounting for the top rail. Which has a row of vertical holes to support the cable as it passes through. Since the spacing between the posts is the main driving force for cable stiffness. The spacing between the posts also is very important.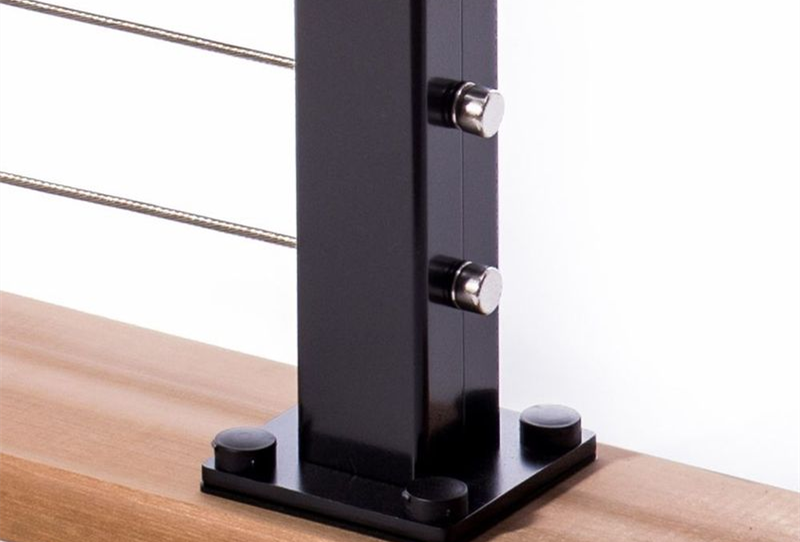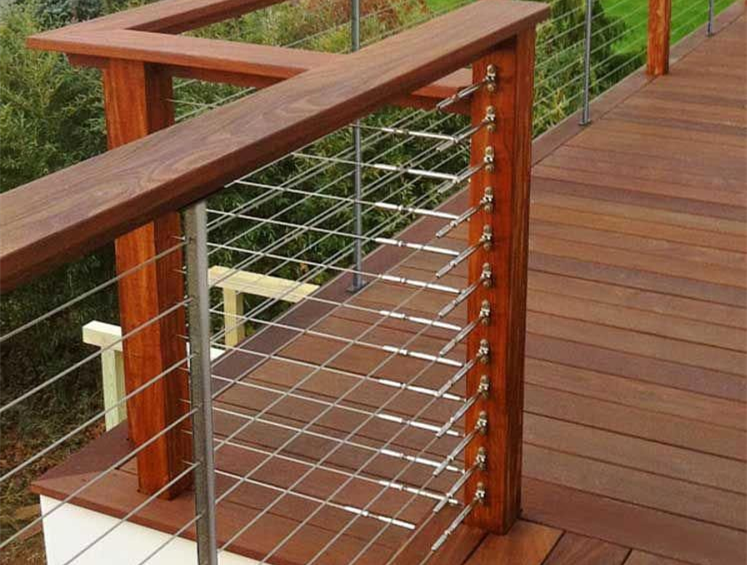 TERADA CABLE RAILINGS SYSTEM
Terada Hardware focuses on the production research and development of cable fittings. Because of different decoration styles and engineering requirements, cable hardware of different sizes and styles is required to decorate. At present, our company has more than 200 products for cable link, which can meet different market and engineering needs. And we can develop and design their own cable fittings according to the needs of customers. At present, our mature products are swage stud, swage terminals, thread terminal, terminal turnbuckle, terminal eye bolt, and so on. If you want to know more details, please contact us.
TERADA hardware will give you the best solution and productions.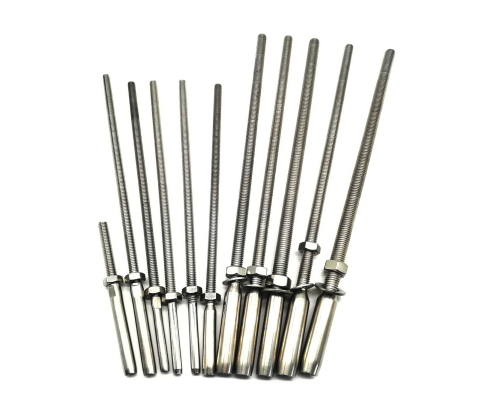 Swage Stud
All use high quality stainless steel 316 made. Have a good tensile force. whole thread are unbroken and unhindered.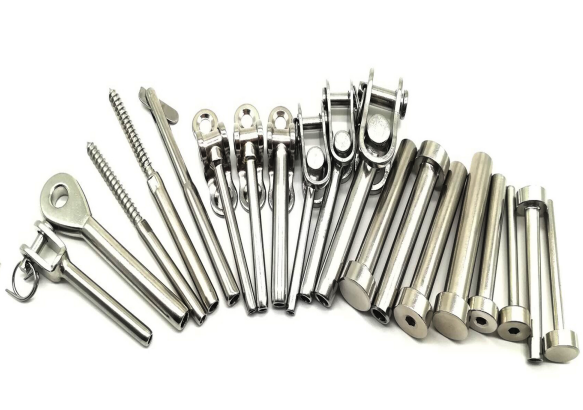 Swage Terminal
Swage Terminals have hand swage cable fittings and machine cable fittings. Difference type use difference swage tools.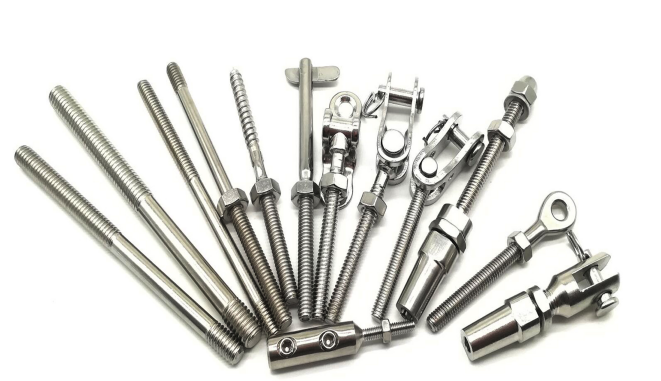 Swageless Terminal
Swageless terminals Which could do UNC thread, UNF thread, mm thread and so on.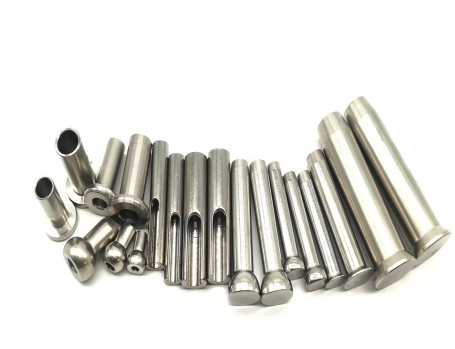 Cable Fittings
Welcome Non-Standard cable fittings drawing and samples.
Are you need cable railing hardware?
Terada Hardware have more experience on cable railing fittings and
know how to help you extend market.
We are a cable railing specialist and you could get follow service from us:
Machine Swage Stud
Quick Link cable railings
Cable Railing Tools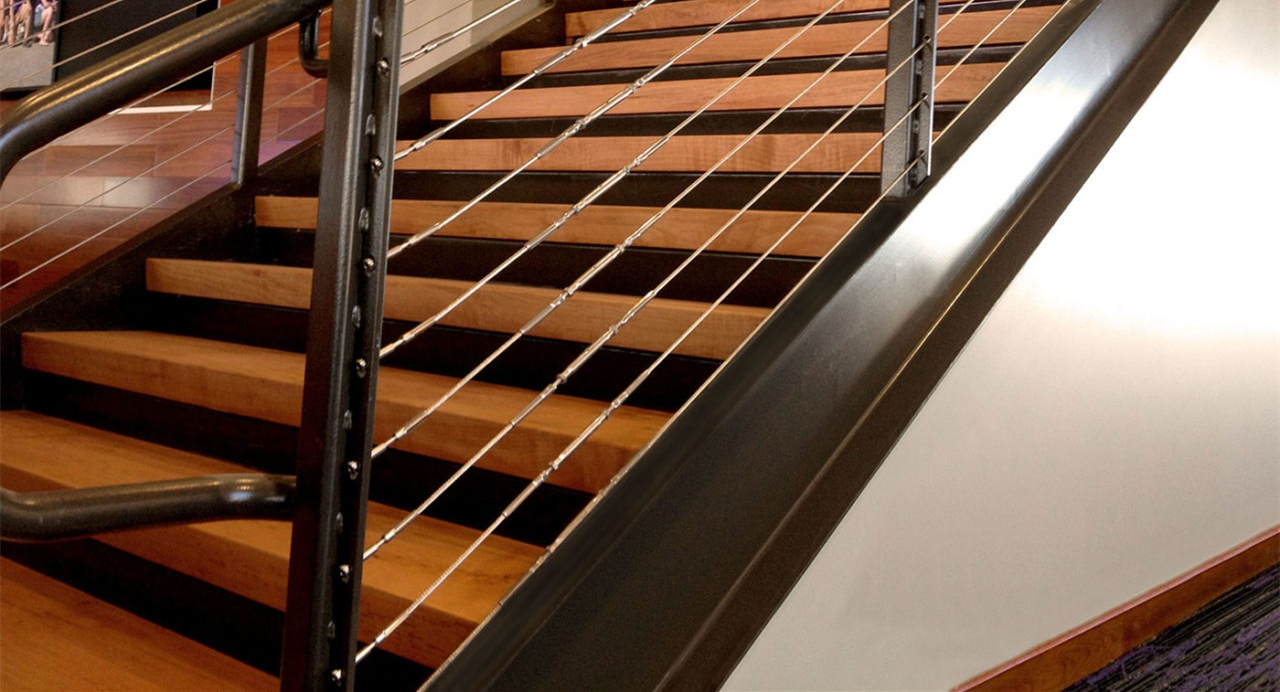 KEEP UP TO DATE

Sign up for our newsletter and follow us on social media