Terada Hardware mother company was founded by Mr.Ron after chinese reform and opening up policy. Which begin to a small family workshop.Only some simple and backward machine. Mr.Ron started his hardware production and processing under difficult conditions with his own experience and research spirit.
After unremitting efforts and management, Mr.Ron finally established a new, modern production base in 2008. Started a wider range of production and more diverse hardware processing.
Obtained First Certification – 2010
In order to give customers better quality and service. We have carried out ISO: 9001 certification, and have embarked on the road of standardization, specialization and modern production development.
Registered Logo – 2013
We applied for TERADA as our export hardware logo.
Expand New Products Category – 2016
We invested in a stainless steel factory and started the production and sale of stainless steel products.
Big Development with You – Now
In the future, we look forward to your joining, welcome to become a TERADA customer, we will use heart do hardware, use sincerity do business.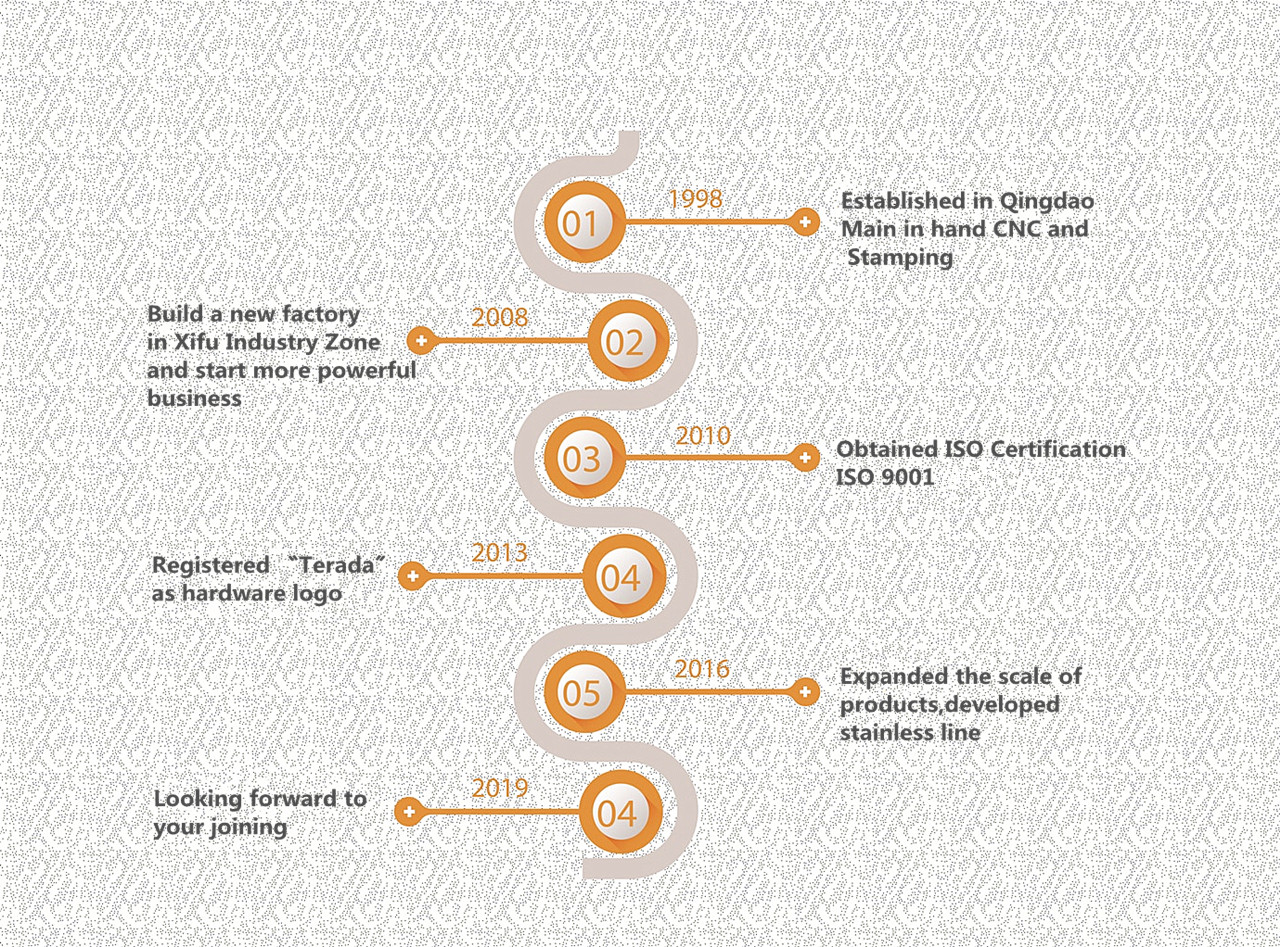 KEEP UP TO DATE

Sign up for our newsletter and follow us on social media