When Should Rigging Equipment Be Inspected?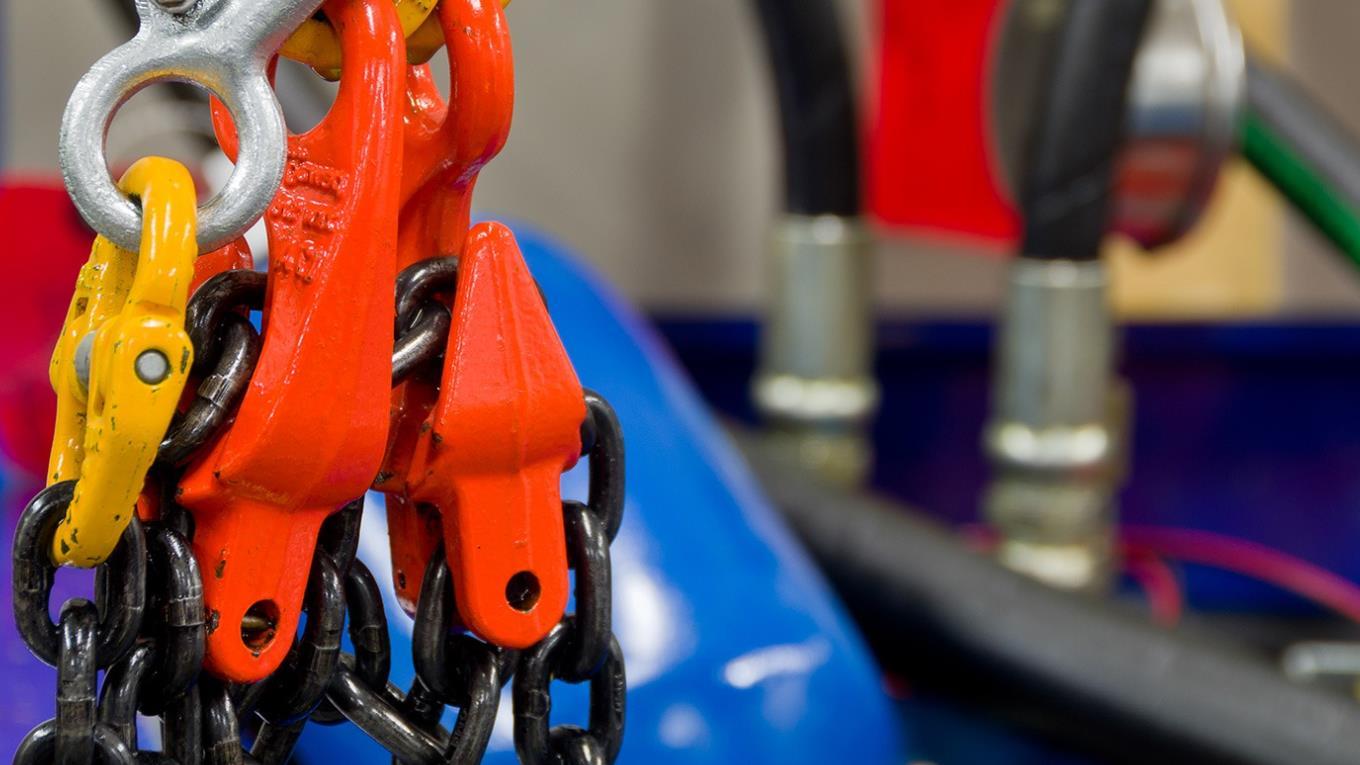 Workplace injuries, especially those that can occur on construction sites, should not be taken for granted. In the five-year period from 2011 to 2017, the CFOI recorded a staggering 297 crane fatalities.
Regular inspection of the condition of rigging, rope blocks, and lifting hardware is critical. It has many advantages, but the most important is a safer workplace.
Rigging hardware
inspections can also detect and prevent equipment failures, which can help avoid catastrophic damage and serious casualties. Other advantages include improved productivity and reduced maintenance and repair requirements.
To help you with the job, let's take a look at the best times to check your rigging equipment.
Inspection and Disposal of Rigging Equipment
Rigging and lifting equipment comes in many forms. Both OSHA and ASME have published guidelines for rigging equipment inspections, equipment disassembly, and safety equipment harness and lanyard inspection procedures.
You must follow their guidelines for checking and removing products developed specifically for this product. There are basically three types of checks.
Now, let's see what these are.
Preliminary Inspection
This routine mechanical inspection is standard procedure - you must ensure that the rigging hardware meets all relevant regulations. It doesn't matter if the machine is new, refurbished, or repaired; you still need to inspect it.
All rigging equipment should be visually inspected upon receipt from the supplier.
Check the tags or markings on the hardware, hooks, and double-leg wire rope slings to make sure these are the items you purchased for your project's lifting needs.
Periodic or Daily Checks
Depending on how often you use your device, you will need to check to make sure it continues to function properly. When using rigging, it is recommended that you check it once a day.
Even if you don't usually do this, you should check before each shift. Your rigging equipment will affect the details of the checklist.
Normal degeneration does not always happen over time. Shock loads with sharp corners or edges and chemical or thermal exposure can cause damage in a lift.
Periodic Inspection
According to OSHA and ASME regulations, periodic rigging and lifting equipment inspections must be documented and performed at least annually. If the equipment is to withstand harsher usage conditions, it may need to be inspected every three months or monthly.
You will need a tailored inspection strategy to keep your rigging or lifting operations safe. Additionally, you'll need to track how often you inspect or assemble lifts to comply with OSHA and ASME regulations.
What Kind of Equipment is Used for Rigging?
Rigging equipment on a construction site includes any equipment used to move heavy objects by lifting, pushing, lifting, or pulling them. Cranes can use a variety of lifting components, including jacks, hooks, chain hosts, and more. Rope slings, chain slings, spread beams, and other devices are all rigging equipment necessary to safely secure loads to the crane before it moves.
What Kind of Rigging Equipment Should Be Checked?
The hardware used for rigging can be as basic as a synthetic mesh sling or as complex as a set of steel chains, slings, and hooks.
Check all rigging parts, no matter how simple or sturdy they appear. Even the tiniest assembly flaw can compromise safety if you're not careful.
You should be aware of OSHA sling inspection requirements and other equipment requirements. You can follow these guidelines or work with a professional inspection service to develop a plan.
When Annual Rigging Inspections Are Not Enough
The following factors should be considered when deciding whether equipment needs to be rigged more frequently than once a year:
Average daily usage;
The seriousness of the service situation;
Information gathered by studying the lifespan of similar machines in similar environments;
Details of lifting and other forms of load handling.
As you can see, checking the condition of the rigging is a critical first step in creating a safer and more productive workplace for all involved.
If you need lifting and rigging services, please
contact us
. With our help, you can meet all safety regulations with confidence.
Terada Hardware is a professional
custom rigging accessories manufacturer
. We offer a full range of hardware. Our accessories are widely used in shading structures, tensile structures, fabric stretching, wire railings, railing systems, railing systems, marine, lifting and other industries. For non-standard hardware. We listen carefully to customers' requirements and provide some professional advice and technical support. Follow the new design to make the most suitable hardware for your project.